At long last after a hiatus of some 20plus months we could gather in person again. The occasion was the 2021 Advent Lunch held on Thursday 18th November at Chislehurst Golf Club. Some 40 plus members and guests including the Head Boy, Oisin Murcott, and Head Girl, Elize McDonald, of the School and a senior master, Glenn Hancock, met in the Napoleon Room and enjoyed a good meal and each others company. Glenn Hancock is Head of Enrichment!! This covers sixth form sports, Duke of Edinburgh Award scheme and the like. Judging by the dinner conversation the school is in good hands.
Glenn is also the first person that I have met to have played for "my" rugby club – Mellish RFC who play in Midlands 3 East(North) which sounds more like a map reference or postcode rather than a Rugby Football Union league.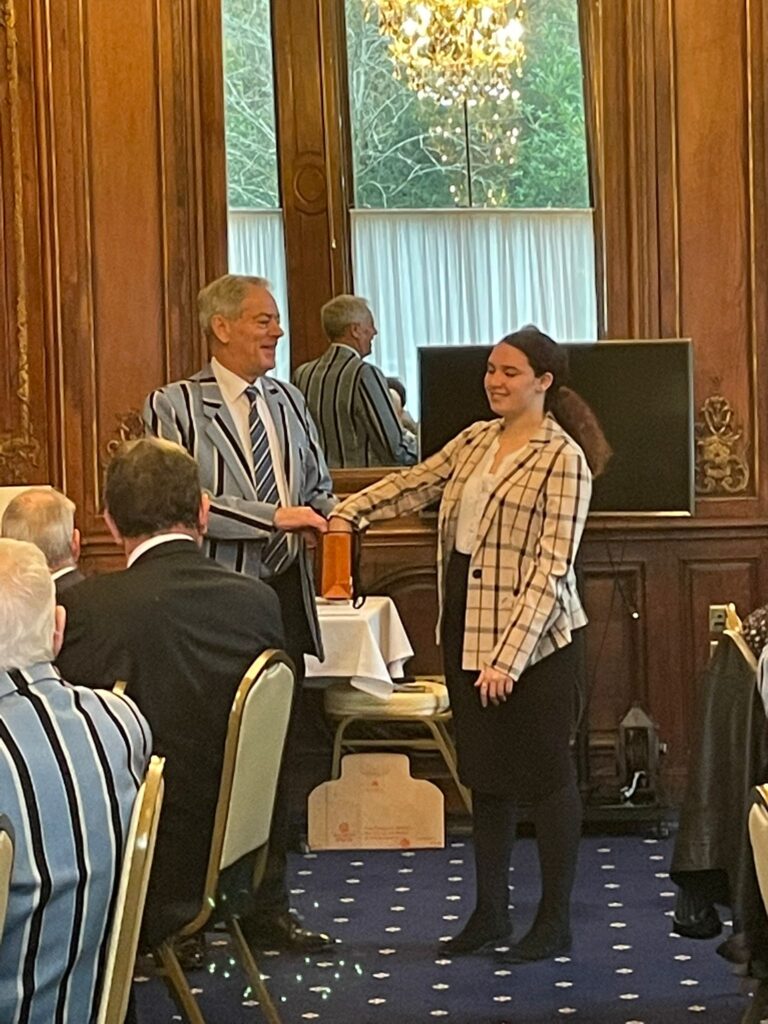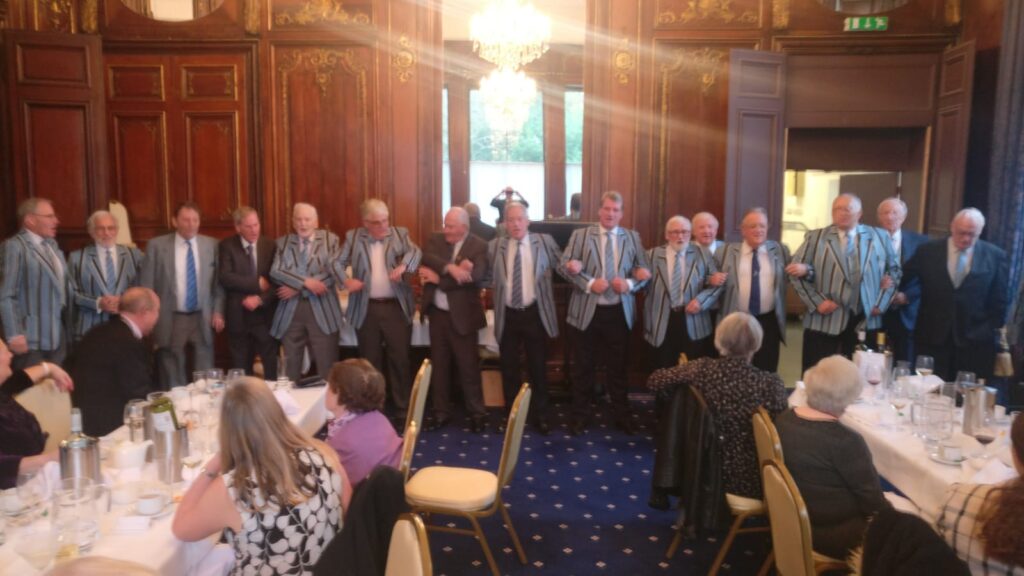 It was a really splendid lunch. Perhaps it was the effect of having been away from each other for so long; but it was the most enjoyable Advent Lunch for many years. A massive thank you to Roger Goodman, our Social Secretary, for organising it all. I for one cannot wait for our next social.
Barry Mellish